REGISTRATION PACKAGES AND DATES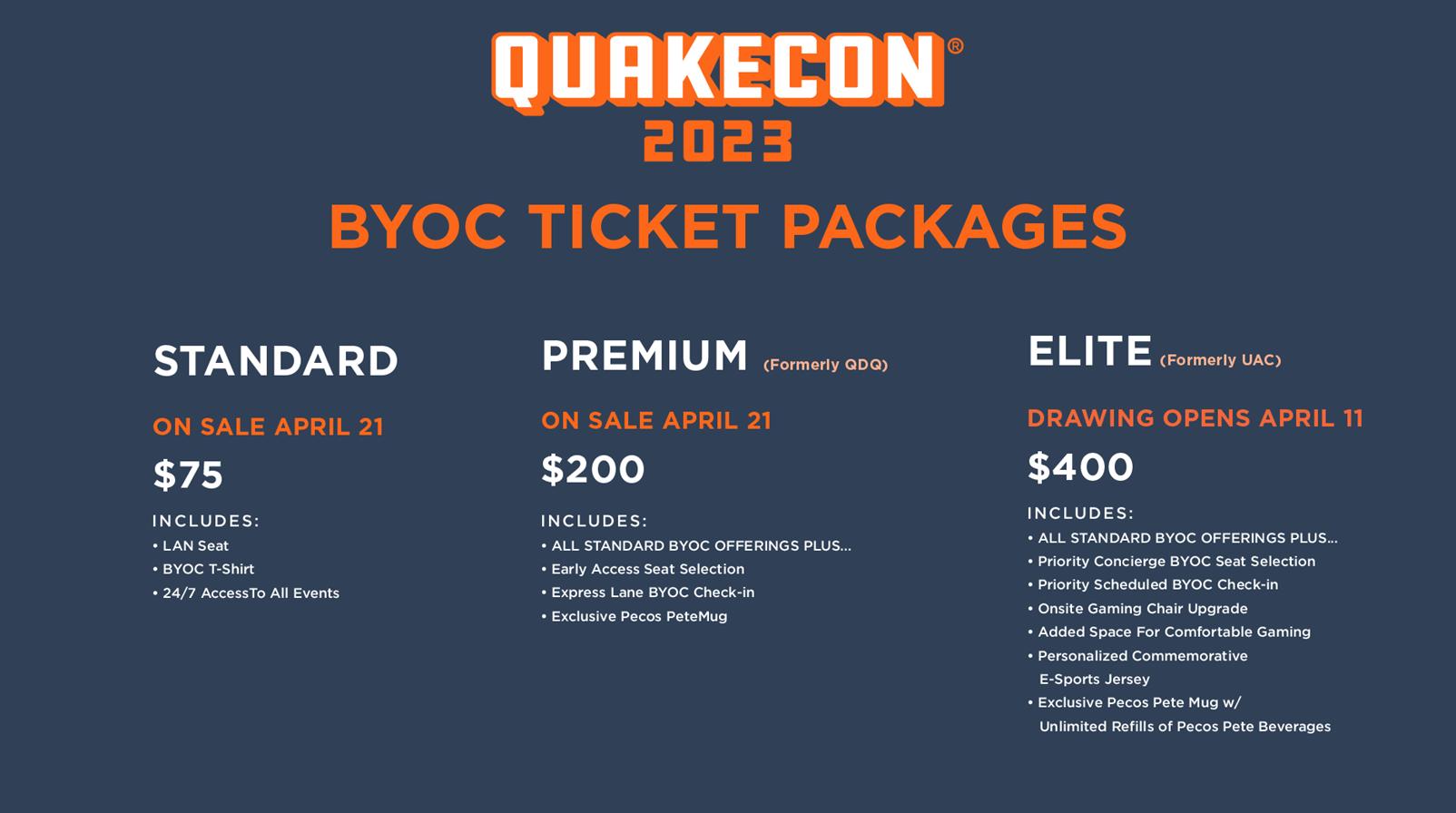 REGISTRATION DATES
Elite BYOC Drawing – Introducing the New Elite BYOC Ticket, formally known as the UAC ticket. Enter for a chance to secure one (1) of these coveted ultra-premium tickets. If selected, you will have the opportunity to purchase the ticket and unlock all the perks, exclusive swag, and priority privileges of this top tier ticket.
BYOC Premium & Standard Tickets – Premium packages (formerly QDQ) and Standard BYOC tickets include access to the BYOC, Tabletop Village, BYOC community events, and the Finals Party.
BYOC Guest Pass – Traveling with family or friends? This year we are focusing on the BYOC, therefore there will not be traditional General Admission tickets. If you plan to purchase a BYOC ticket, you will be allowed to bring up to two guests to the event with you, but you must add a request when you purchase your ticket(s).
WEDNESDAY, MAY 10 – QUAKE PRO LEAGUE SPECTATOR REGISTRATION OPENS
Quake Pro League Spectator Only Ticket – Not planning to LAN in the BYOC? This ticket allows access to watch the Quake Pro League (QPL) Tournament live! Access will be limited to the QPL tournament only.