SEAT MAP
SEAT SELECTION
Please note: You must complete the ENTIRE process below in order to secure your seat selection. Transactions are timed, and seats will not remain in your cart beyond the allotted transaction time.
Upon loading https://www.showclix.com/event/quakeconbyoc2023, type or paste your unique access code (check your seat selection e-mail for details on how to locate your code) into the box labeled "Reserve Tickets" at the right of the page and click "Submit" to unlock the seat map. You will then be able to select seats for every ticket in your order.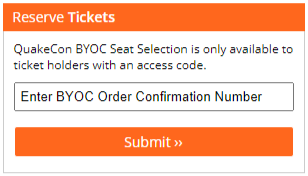 After the seat map loads, navigate to the desired section, row and seat and click on the desired seat(s) to add it to your cart. You can select all your seats at once or select a portion of your order and come back to reserve the rest of your seats later if you purchased more than one.
Blue squares indicate structural columns
White seats are unavailable for selection
When you're done choosing your seat(s), confirm your selection by pressing "Continue Reservation" at the bottom of the page. It will now be listed in the ticket overview. At this point you have the option to go back and edit your selection or add more seats.
Once you've finalized your selection(s), continue by pressing "Checkout" at the bottom of the page.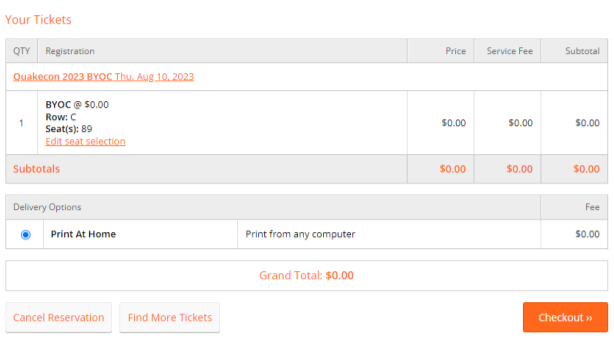 On the following page you will be asked to assign each seat selected to a ticket holder in your confirmation. Please enter the name as First Name, Last Name. This MUST match the name(s) on your ticket. Confirm by pressing "Continue" at the bottom of the page.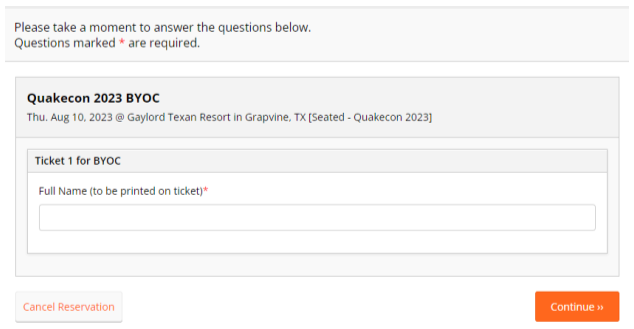 On the next, confirm your name and all information, and then click "Complete Order" to complete your seat selection.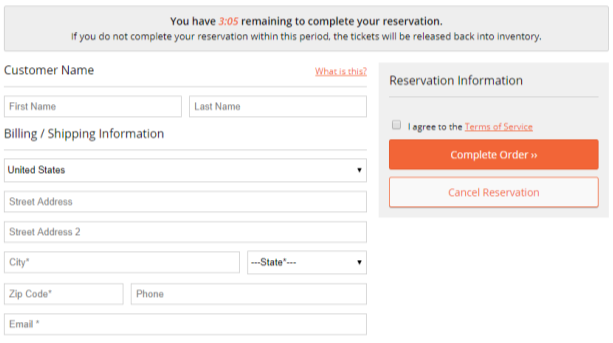 SEAT SELECTION QUESTIONS
What if I bought tickets for my group
Purchasers must use all of their spots they are allotted in one transaction.
*For example if you have 5 seats associated with your confirmation to select, you can't choose 3 on the first day of seat selection and then come back the next day and select the other 2. All seats must be selected in one transaction.
What if I don't choose a seat before the event?
All users who didn't choose a seat will be automatically placed after June 2 and confirmation emails will be sent out regarding your seat. Make sure to bring your confirmation to speed up the process of finding your seat.
Oh no, I need to move my seat! HELP!
We will be allowing seat moves until July 7. 1 swap will be allowed per seat/ per order. Please contact Showclix support with your seat move request. Please be aware, this is for seat moves, NOT ticket exchanges. Please have all order details ready.
Customer Care Email: [email protected]
Customer Care Phone: 1-888-718-4253 opt. 1
Portal: https://www.showclix.com/customer-service